---
Spiegelkogel (3426) is a mountain between Vent and Obergurgl valleys in Otzal Alps, in the Schnalskamm group. It can be climbed from both sides.
The coordinates of the main peak Hinterer Spiegelkogel are:
latitude: 46.82905
longitude: 10.95869
---
[Atahualpa Yupanqui – La estancia vieja]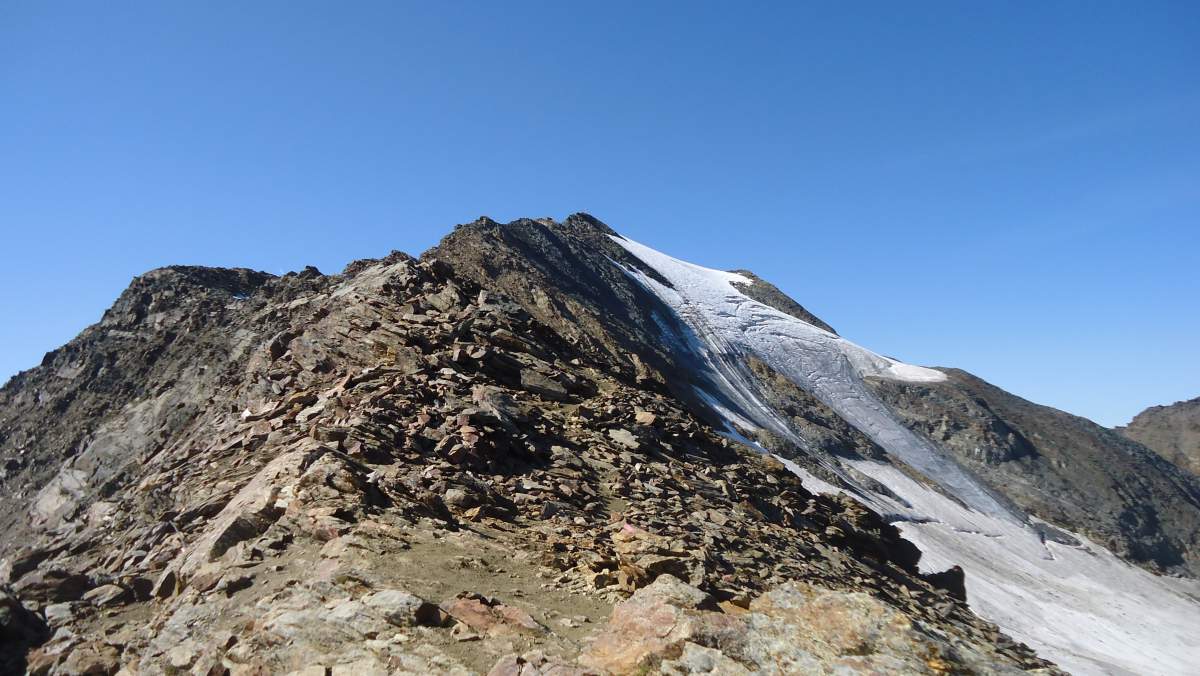 ---
Access roads
You will approach this mountain following the road from Sölden. It splits at Zwieselstein, and one continues toward Vent and the other to Hochgurgl and Obergurgl. Good roads in both cases, no road toll. Free parking in Obergurgl at the lift station only during the day, starting from 8 am. No free parking in Vent.
Huts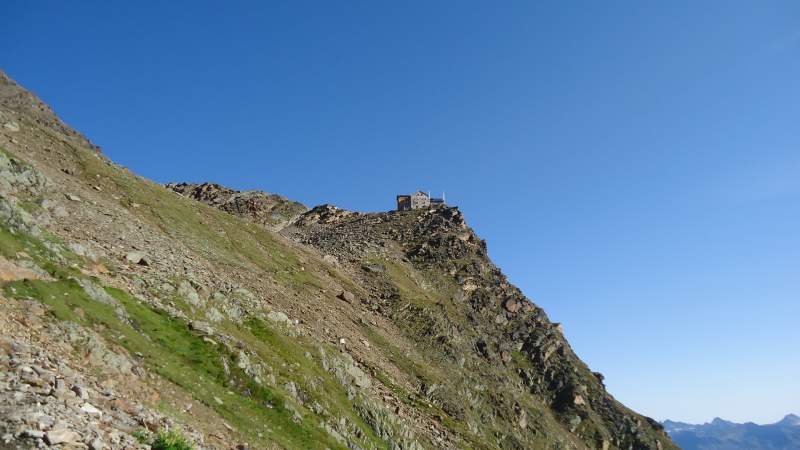 There are several huts on the east side. Ramolhous is the most convenient one, located at the altitude of 3006 meters. You can be there from Obergurgl in 3 hours.
The route goes gradually up over meadows in the southwest direction. Most of the time the hut is in sight. So this is a simple and pleasant walk with great views. You will be passing beautiful water streams at several places.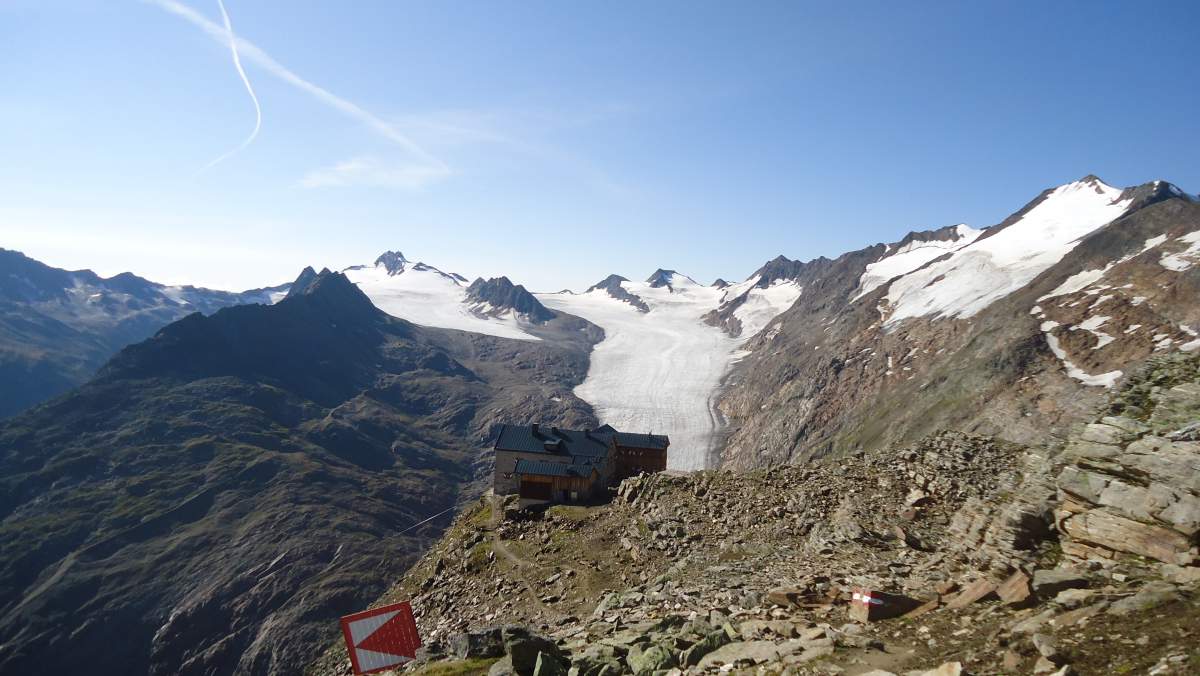 Equipment
You do not need any special equipment to climb the mountain. Here is a short summary:
For the clothing in the Alps in general, please see my another text.
---
Routes to Spiegelkogel
The mountain can be climbed from both valleys. Vent and Obergurgl are almost at the same altitude so the height difference is the same, but the approach from Obergurgl is quite longer. I have passed the east route from Obergurgl and all photos show that route only. From Ramolhous there are at least two possibilities.
The first one is to continue to Ramoljoch (Ramol pass) and then following the north-east ridge to continue toward the summit. The summit cross is always in sight. There are several slightly exposed sections on the ridge but it is doable. You will need about 1 hour from the hut to the pass and another hour to the summit. In total, you may climb the mountain in 5 hours from Obergurgl.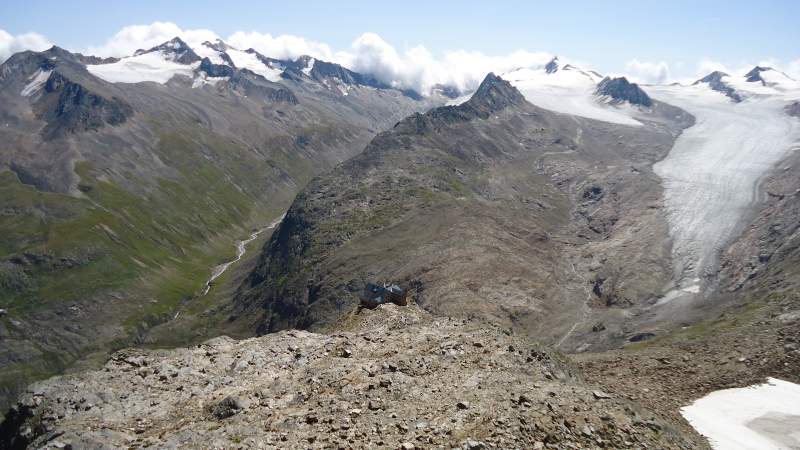 The other route splits from the previous one above the hut, at around 50 meters height difference. This is close to the point where the first route descends to the small glacier, see the photo on the right.
So from this point, you go in the northwest direction, following the rather steep ridge. I passed a part of it and realized that there are exposed places, so better use the previous route.
---
---
This was my report for climbing Spiegelkogel. I shall be happy to see some comments in the box below.
If you plan to go to this part of the Alps, you can make accommodation through Booking.com, they have plenty of options with fully equipped apartments and also hotels. I have used their services many times in the past.
Regarding equipment which you might need in the Alps, please see this text. Please visit also my other pages where I describe mountains in this part of the Alps:
---