---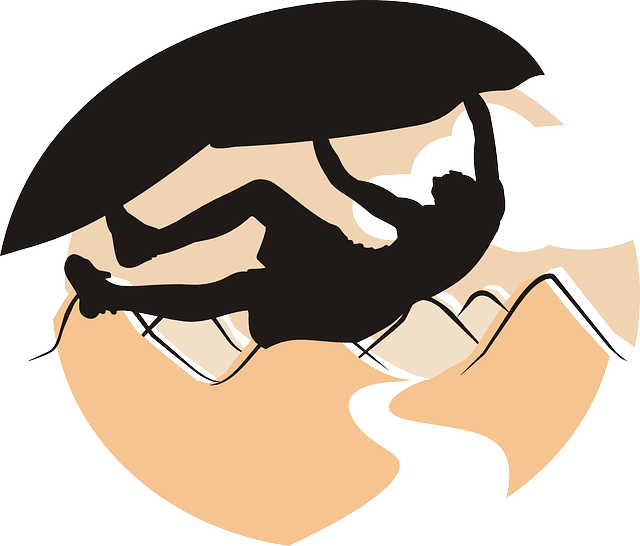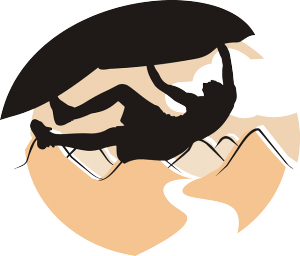 Within this page a few essential mountain climbing equipment items  are described. Those include rucksack, shoes, helmet, walking poles, and a few others.
I have already pointed out elsewhere in this site that investing a lot in the equipment is not the best way to start mountain climbing. In time you will surely develop your need for the appropriate equipment, and its amount will increase.
[John Playford – Bobbing Joe from The English Dancing Master (1651)]
I start this description perhaps in an unusual manner with:
Walking (trekking, hiking) poles
I find this a crucial part of equipment when I go to mountains. There are several reasons for this:
The poles provide an essential stability when walking over a rough terrain or when crossing water-streams.
I believe they partly reduce effective weight felt by my bad knees.
At high altitudes, I usually stop and lean forward on them. In such a way I can breath more effectively and can take a short rest without the need to sit. You may see this in the photo  here below: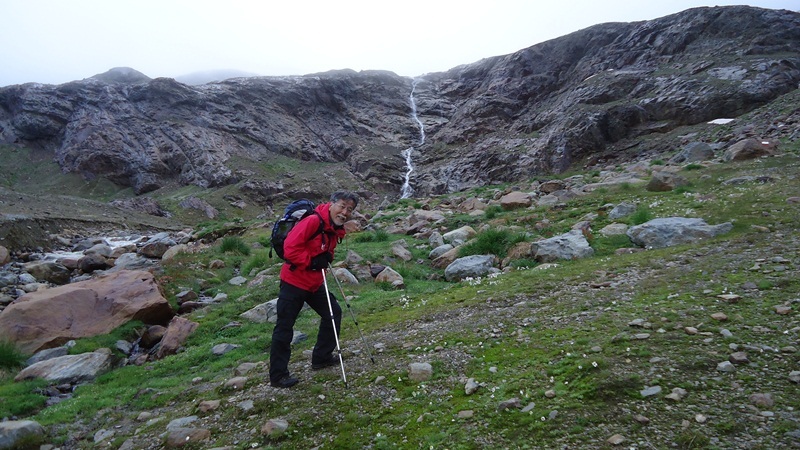 It is important to have retractable poles so that you attach them on your backpack when you are in some rock scramble. They come sometimes with compass and more frequently with and anti-shock mechanism (which in fact increases the weight). Many of the poles are described in this site, you can read about them here.
Rucksack
Rucksacks (backpacks) are categorized by volume in liters and sometimes in cubic inches. I use a Deuter of 38 liters which I bought in 2003, it was expensive, and it is still in perfect condition after many climbs. I do not think I shall need another one anytime soon, see it in the picture below. It satisfies all what I need for daily tours and to some extent also for an overnight stay when I carry a tent and a sleeping bag.
I have a bigger one, of 60 liters, which I rarely use, as well as one of 25 liters. Many necessary things are kept in the pockets of my Deuter, and I hate getting all this out and putting into the smaller one for short tours. Besides, I tend to carry too many things, just to be ready in case of trouble, so my perfect formula is 38 L.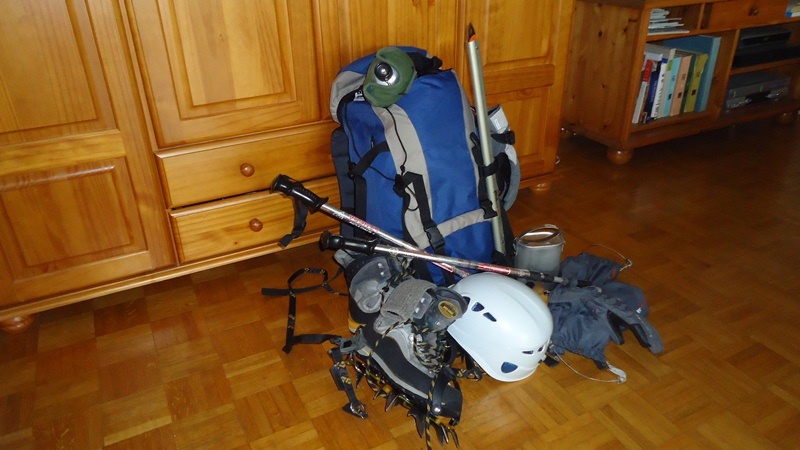 It is absolutely essential that you have a proper size regarding the harness. This because most of the rucksack weight should be on your hips, otherwise you will not be able to carry it and breath normally. Some models allow you to adjust the harness on the fly, just have a look into this text about Kelty Redwing 50 liters backpack.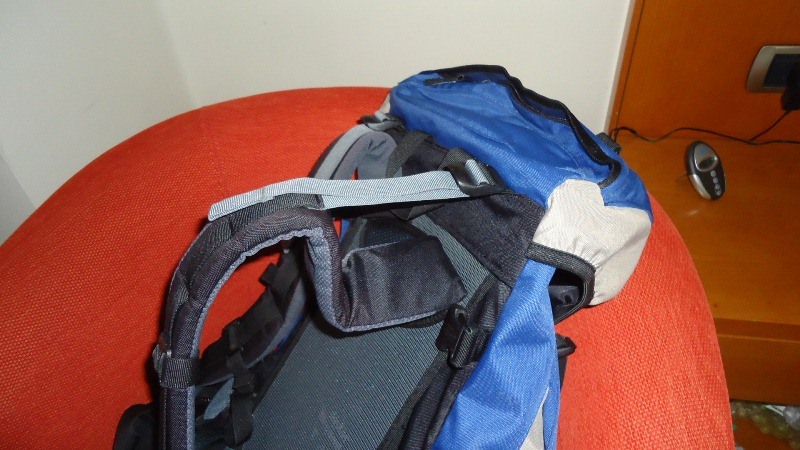 Load-lifter straps (see the picture) should be properly adjusted. When they are loose, the rucksack will lean backward too much, and you will have a balance problem. The best is to try it, and you will find the most suitable position for you.

There are also  sternum straps on the chest; these should not be too tight to avoid pressure on your chest, but they are necessary for the stability of the rucksack.

Normally, in packing your rucksack, heavier stuff should be on the bottom in the main compartment, but not below your heap-belts. Lighter stuff I usually carry in the so-called sleeping bag compartment, which is in the lower part of the rucksack, below the main compartment. I have a separate text addressing this issue.
The majority of rucksacks nowadays come with a rain cover, which is usually in the pocket completely below. But in any case, check it when you go to buy one. If this is about going to mountains I would not consider a pack without a rain cover. The rain cover is attached to the rucksack with a piece of strap, otherwise the wind could blow it away. many backpacks are reviewed in the site, have a look here.
Inside the rucksack, I always carry waterproof pants, extra fleece, waterproof gloves, and a waterproof jacket, so these are standard elements of equipment. You can read more about this in my separate text.
Boots
This was an investment for me, but just like with the rucksack, I bought my Meindl shoes long ago, in 2007, and they are far from being worn out, see the picture below. Those are shoes with a rigid sole, so called hybrid-type with respect to crampons. This means they have welts on the heel only and not on the toe.
So my crampons have a toe strap to hold them in place on the toe (hybrid-type crampons). For such stiff boots you will need many kilometers to walk (and to suffer) before an adequate break-in and fit. I suffered a lot with blisters in the beginning.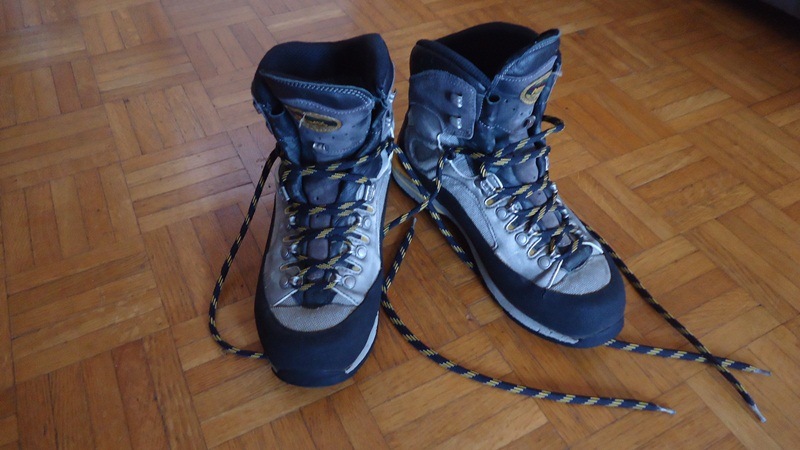 So in general, mountain climbing boots will have some of the following features:
a welted heel only,
welted both toe and heel, or
none.
Those like mine thus are for hybrid crampons, perfect for glacier walking and even for some more serious glacier climb.
Boots with welted both heel and toe are for so-called step-in crampons. Boots without welts can still be used with strap-on crampons, and they are good enough for any glacier walk. Of course, strap-on crampons can be used with any of the three types of shoes mentioned here. Much more about boots you can read here.
Crampons
This item is already introduced above, related to boots of course. So we learned there are three types regarding their attachment to the boots:
step-in: for a stiff sole, for the most technical climbs;  a wire holds the toe and a a cable with tension mechanism holds it to the heel.
strap-on: nylon webbing around the shoe, appropriate for any shoes, for less technical activity.
hybrid: mixed, step-in system back, and strap-on-webbing on the front; for stiff-sole shoes.
Regarding the material the crampons are made of, we have the following:
steel crampons:

durable and suitable for any activity,

stainless-steel, similar to the previous, 

aluminum crampons:

for less demanding glacier walks, not durable, better not spending money on this.
My crampons are steel, so they corrode. To prevent it, I clean them and lubricate slightly with some oil at the end of a season, and keep in a special bag for crampons. You can see them in the first picture above.
Crampons can also be:
rigid; for vertical ice climbing,
semi-rigid; for most other situations, therefore most suitable,
flexible; good enough for simple snow/ice walking.
Regarding the number of points you can have:
crampons with 8 or 10 points; those are typically aluminum, flexible, for snow walking,
crampons with 12 points; semi-rigid, strap-on, hybrid,
crampons with 14 points or more; semi-rigid, rigid, hybrid.
My are steel crampons, 12 points, hybrid. They are a bit heavy part of equipment, but I feel very safe with them. Have to sharpen them from time to time. More about Petzl crampons which I use you can read in another post within the site.
Helmet

I am using this Petzl Elios helmet, it is very light and good. This was also an investment but it will be a part of my equipment for many years. Most of the helmets available on the market are described here.
Ice axe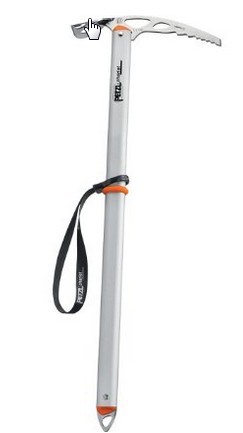 A nice description of this tool and the ways of using it can be found here on Wikipedia. It is very helpful to have it for an uphill walk, though for such a purpose more frequently I am using trekking poles.
But an axe has many other possible purposes. You never know when you might need it, so I carry it almost always attached to my rucksack (see the picture in the beginning of the text above).
I am using a Petzl axe, the same as the one on the picture, but there are quite a few brands available on the market. They come in several sizes; in some occasions in Switzerland I have seen really huge ones, with long picks and adzes.
It is essential to have the corresponding leash in your equipment, which is a loop for securing the axe to your hand.
Climbing harness
This item you will use if you go for ferrata routes (iron road in English, klettersteig in Gereman), for glacier walking with rope, or for vertical rock/wall climbing. This is a rather light part of the equipment.
There are several sizes (at least three), and types like:
sit harness (the one shown on the picture, you may click on it to see more details and price),
chest harness (used in combination with the first one),
full body harness.
Y-shaped lanyard (V-rope)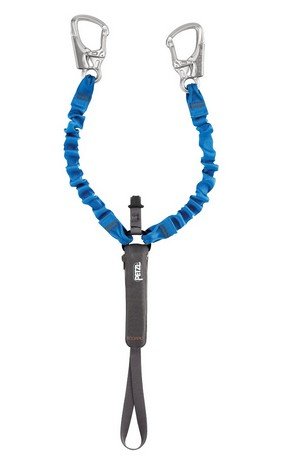 For ferrata routes you will need a V-rope in combination with the harness. This part of equipment has two carabiners.
You will use it on a ferrata route in such a way that at every moment at least one carabiner is always attached to the cable. The other side of the lanyard (the loop on the bottom in the picture) is attached to the front side of your harness.
---
Here below is a photo from my last summer while climbing Alpspitze where I was using some of this equipment.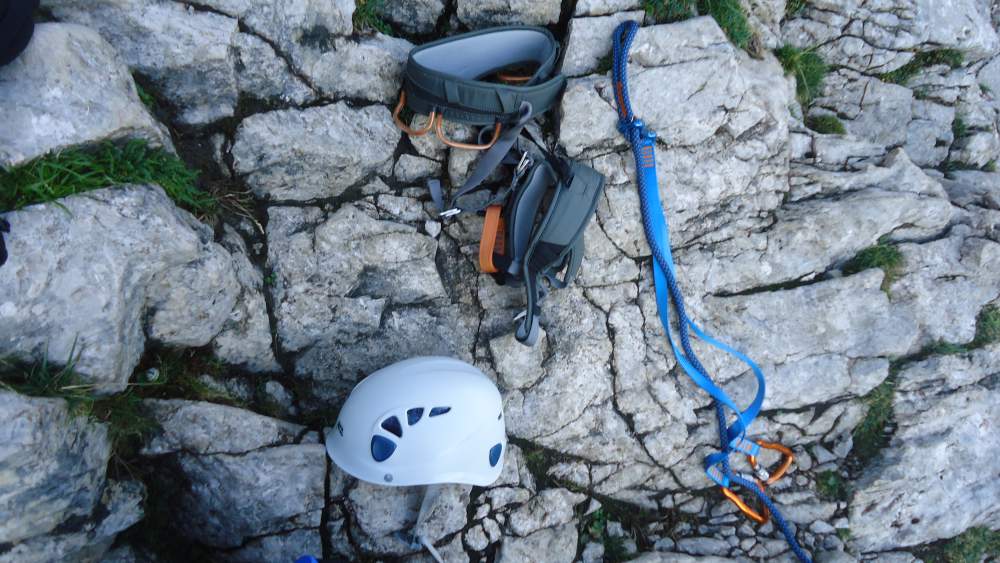 ---
The list of items for mountain climbing equipment presented here is far from complete, this page  is only about some very basic elements which you may need. All these items and many more you may find in my separate page with equipment reviews.
I hope this page has been useful to you. If this is so please share it with others.
Please leave your comments below, I shall be happy to read them. Be safe when you go to mountains. Do not go to 'conquer', go to enjoy their eternal beauty, and remember they are stronger than you. Have a nice day.
---